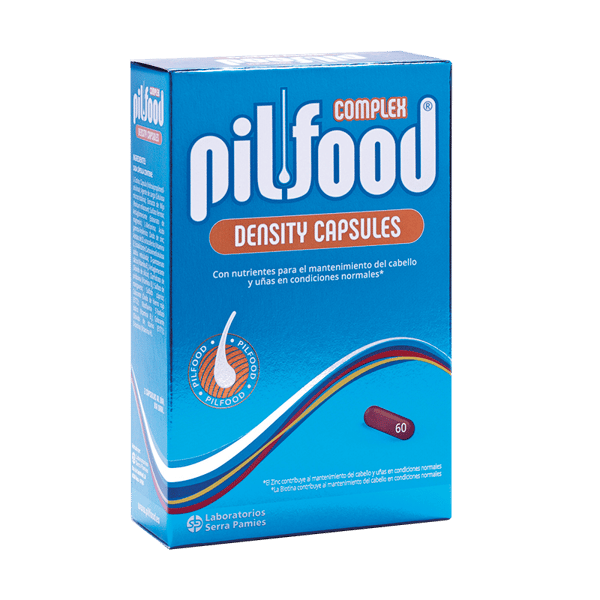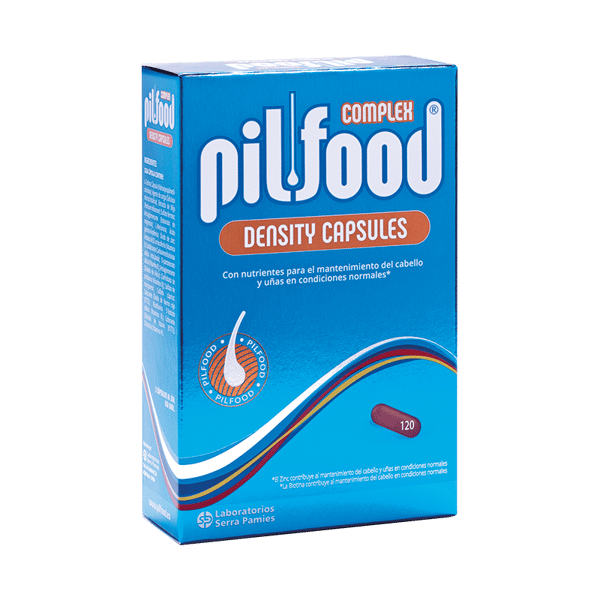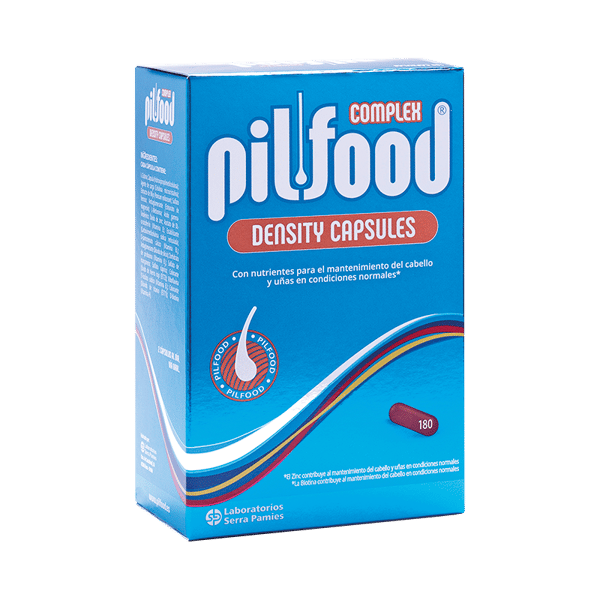 Pilfood® Complex Density Capsules
96% of users confirm an increase in hair
60, 120, 180 capsules
Pilfood® Complex Density Capsules is a food supplement rich in nutrients for hair maintenance thanks to its exclusive formula:
Zinc and Biotin: contribute to the maintenance of hair under normal conditions
Millet dry extract: stimulates keratin formation, improving hair quality
Vitamins B2, B5, B6, E and H: slow down hair loss and slow hair deterioration
Methionine and cystine: stimulate hair production
Iron, Copper, Manganese and Zinc: stimulate the growth and recovery of hair tissue
Gamma-linolenic acid: provides strength and shine to hair
Pilfood® Complex Density Capsules combats hair loss from the inside, interacting in the hair bulb itself, which is the living part of the hair. It is suitable for men and women with hair loss, fragile or damaged.
For best results, it is necessary to take Pilfood® Complex Density Capsules for a period of at least 3 months. The first visible effects are noticeable after 6-8 weeks of continuous use.